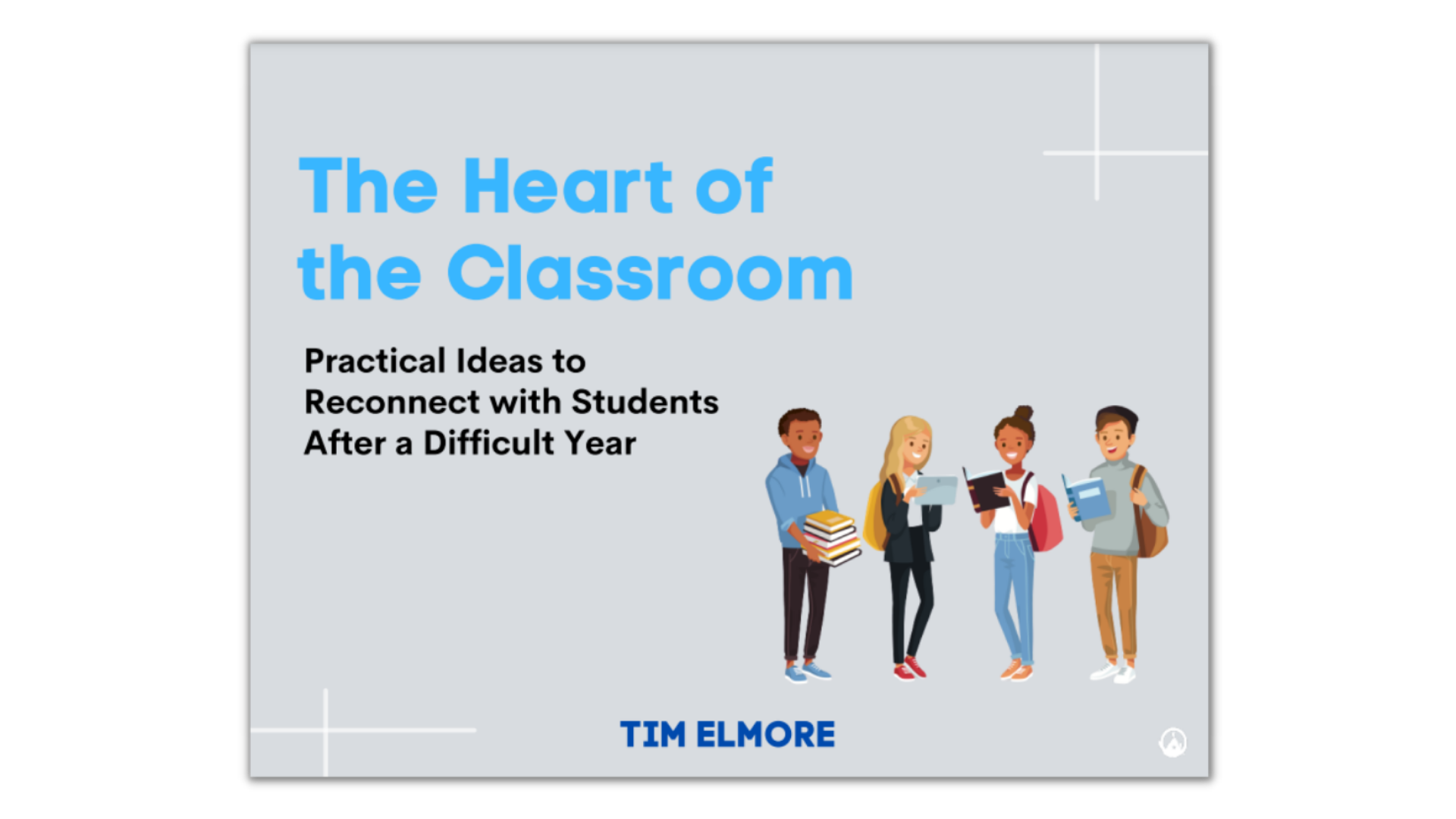 In The Heart of the Classroom: Practical Ideas to Reconnect with Students After a Difficult Year.

You will learn how to:
How to be fully present in the moment when you don't have the motivation to lead students.
How leading students may get tougher and what to do about it.
How to increase student engagement in the classroom (without all the extra effort).
How to help students recover all the time lost due to COVID.